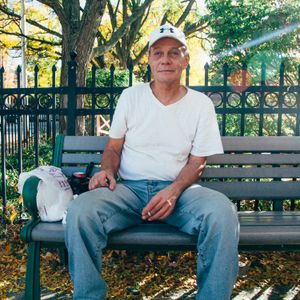 I just barely missed 'Nam. If I'd been another year or two earlier, I might have gotten into it. I signed all the stuff they sent me... you know when you're 18 you're supposed to fill that stuff out? I'm glad I missed it, though. I didn't want to go there. I would have went, but frankly, I thought it was a waste of lives. I wasn't no draft dodger, though. I got a letter from the government, basically, "if we need you, we'll call you." I was like, okay, good to go. Now here I am.
I'm on DSS and I don't like it. I've been looking for work for quite a long time, but it's hard. I'm over 60 years old, I'm a construction worker, and—common sense—who are you going to hire? A twenty year old or me? I need cataract surgery, too, so it's hard for me to get around. I'm trying to get that taken care of, but that's like pulling hens teeth. Other than that, I'm glad to be alive.
I'm not complaining. I've been lucky. I just think everybody digs their own graves...