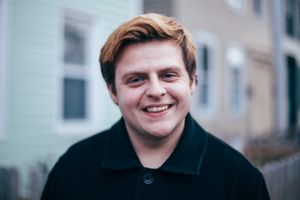 "God saved my boyfriend.
He and I have been together for a year now. I met him online, and he's so different from me. He's from Long Island, and I was born and raised in Troy. The first time I met him, I was nervous about it. I mean, you're getting to meet someone you haven't met before. But I got to know about his life, his family, his personality. It was all very romantic.
Last year, he got shot in both of his legs with a shotgun, but God saved his life. He had to get seven surgeries. From his hips to his knees, he has no femur bone, just rods and screws. Everything's getting better though. He won't be able to use his right foot any more because the bullet tore up the nerves. With therapy, though, now he's walking. It was a lot of stress, but we're getting through it."